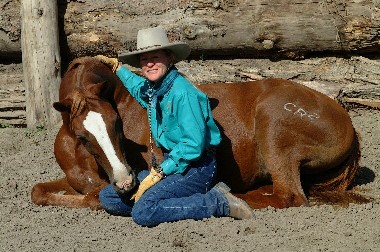 Christi Rains is a native Texan with the proverbial appetite and aptitude for learning. In this case, horses and horsemanship, which began at age six with playdays. She progressed through barrel racing, hunter, trail, endurance, dressage and western pleasure, in which she won two National Championships and two Region 9 (Texas, Oklahoma, Louisiana & Arkansas) Championships; then on to Natural!
Parelli Natural Horsemanship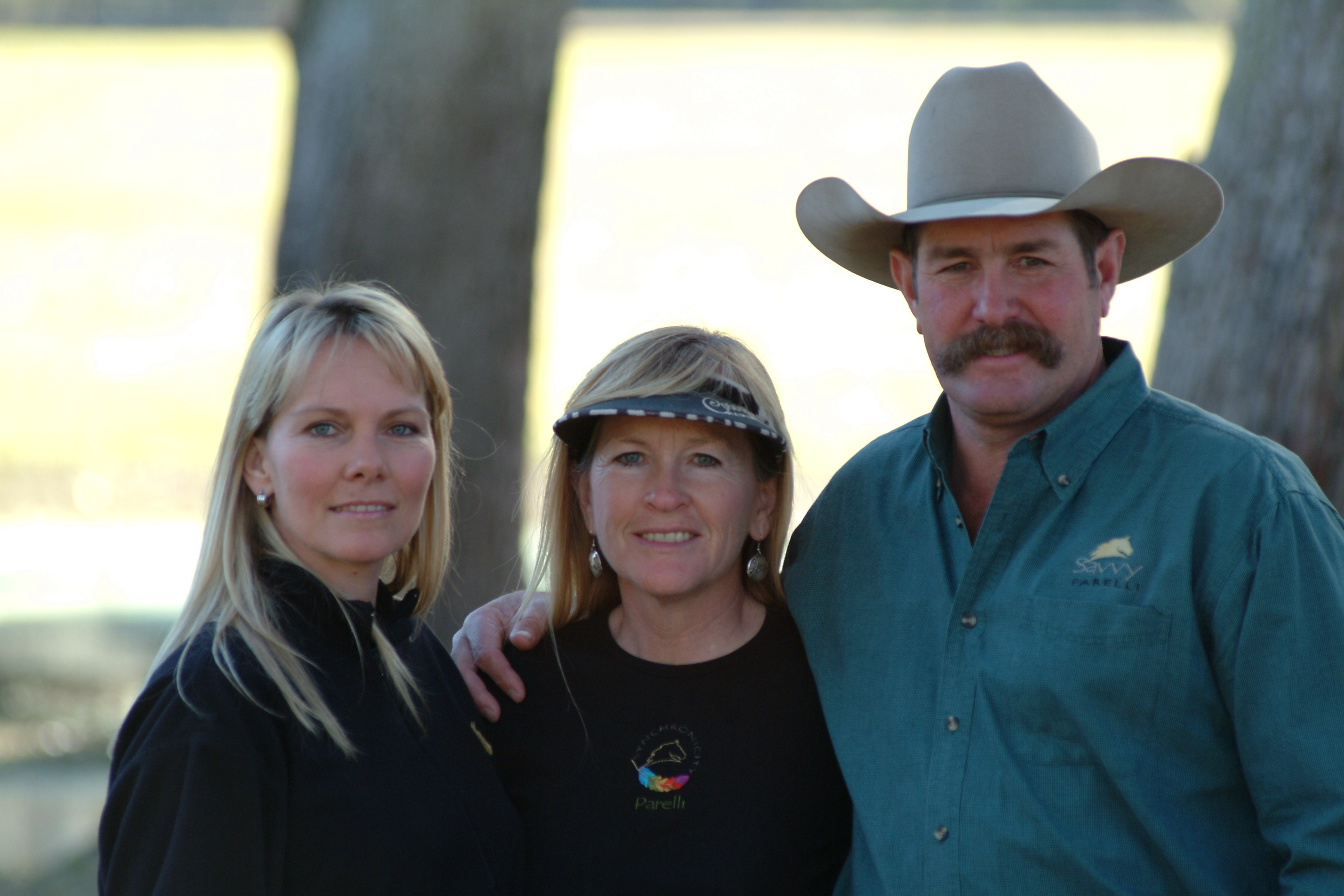 Most specifically, Parelli Natural Horse-Man-Ship (PNH), in which she was one of the first U.S. instructors to achieve Level 4, and one of only five instructors in the world certified to teach Linda Parelli's Game Of Contact. Christi has been an instructor licensed by her teacher, Pat Parelli, since 1997. Though Christi has also ridden with Tom Dorrance, Ray Hunt, Buck Brannaman, David O'Connor, Craig Johnson, Eddo Hoekstra and Jack Brainard, she is most impressed with the step-by-step progression of the Parelli Natural Horsemanship Program that Pat and Linda Parelli have organized and supplemented with videos, audios, and lesson booklets. The Parelli Levels Program is similar to the "belts" system in karate.
Natural Horsemanship In Texas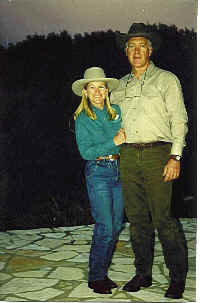 Christi (CR2) and her husband, C.R., share "Sundowner Krantz", a half-mile stretch along the banks of the Brazos River with their bird dog, Shane, and 5 half-Arabian/Saddlebred (NSH) horses. Come ride with Christi at her camps along the Brazos, just 40 miles southwest of Fort Worth, Texas. Enjoy one of CR's wonderful gourmet meals and a trail ride to the river after class. Hope to ride with you soon!